Morning Magic
7:15am – 12:15pm
Join us for an amazing 5 hour kayak and snorkel tour in Kealakekua Bay. We are proud to share the history, culture, and natural beauty of this area with our guests.
Our certified guides will accompany you on a paddle across the calm waters of Kealakekua Bay while we share the interesting and rich Hawaiian and natural history of the area. We'll keep an eye out for Nai'a (Hawaiian spinner dolphins) which frequent the area and sometimes put on a show, and whales (in season).
Once across the Bay and along the protected shoreline of Ka'awaloa we snorkel what is considered one of the most pristine reefs in the world and take in the abundant marine life which includes over 200 species of reef fish and sometimes turtles, eels, reef sharks, and rays.
After working up an appetite we'll treat you to a healthy lunch and refreshments and take some time to visit Captain Cooks monument and recount his experience in Hawaii.
The tour wraps up with a leisurely paddle back across the bay. It is a magical morning and a great experience for ocean lovers of any age.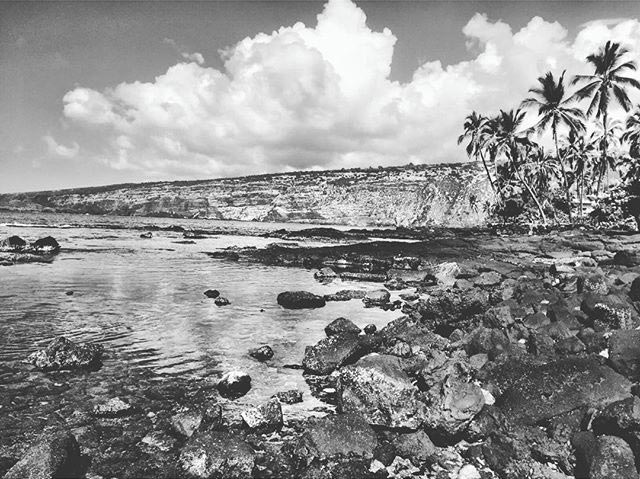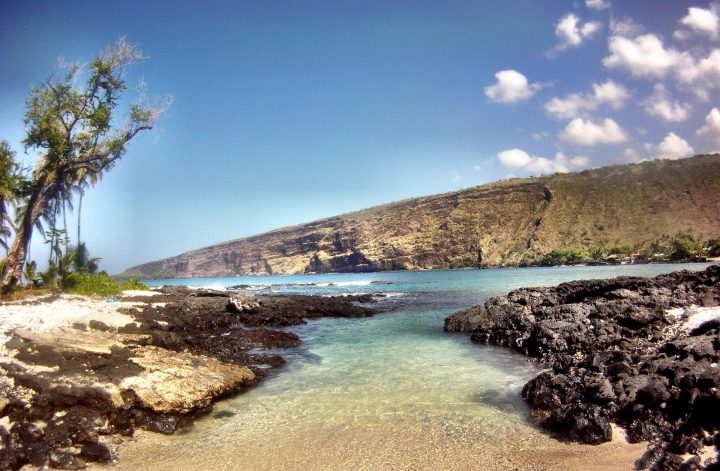 – Kayak and Snorkel in Kealakekua Bay
– Includes all snorkel and kayaking gear
– Includes Lunch and drinks
– Lifeguard, First Aide and CPR Certified Guides
– Don't forget sun protection.
$189 / adults
$169 / keiki
Available daily by reservation
Midday Meander
12:15pm – 4:15pm
Enjoy 3 hours of kayaking and snorkeling in Kealakekua Bay while learning about the history, culture, and marine life that make this spot so special.
The midday meander tour of Kealakekua Bay is a great way to fit a second activity into your day, or leave you time for a mellow morning before setting out for some ocean fun.
Spend an afternoon with our certified guides and enjoy the majestic scenery of Kealakekua Bay while learning about its rich history and cultural importance.
We kayak the Bay from the Pier at Napoo'poo landing across the the protected shore of Ka'awaloa where we spend our time leisurely snorkeling above beautiful coral heads and a drop off that plunges to almost 250?.
We'll enjoy a light snack and some drinks on shore and share stories from Captain Cooks visits to the island while visiting his monument. The paddle back always seems to end too soon and before you know it we're back at the pier where the tour wraps up.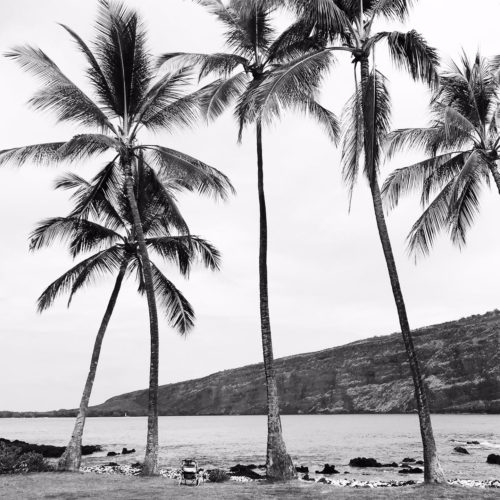 -Meet @ 12:30 PM @ Kona Boys shop in Kealakekua
-Tour wraps up @ 4:00 PM
-Kayak and Snorkel in Kealakekua Bay
-Includes all snorkel and kayaking gear
-Includes Snack and drinks
-Lifeguard, First Aid and CPR Certified Guides
-Don't forget sun protection.
$139 / adults
$119 / keiki
Available daily by reservation
Paddleboard
Lessons/Tours
Group or Private
Stand Up Paddle Boarding (SUP) is a must do on the Kona Coast. With our clear blue waters, breathtaking scenery and abundant marine life, it's sure to be an amazing time for a novice finding their sea legs, or a more seasoned paddler. We offer lessons and tours to ensure that we have something for everyone.
Paddle boarding originated in Hawaii, so leave the shore behind and join Kona Boys for a paddle. We offer lessons for those just getting their sea legs and paddle board tours for the more experienced.
Our paddle board lessons and tours start from our beach shack location where we outfit with gear and do a nice beach front orientation.  For lessons we review the equipment, safety tips, and basic fundamentals, before taking to the water in protected cove of Kamakahonu.  Once we've found our balance and gained control of the boards, we venture out into Kailua Bay where we work on techniques, share interesting history, and with any luck, spot spinner dolphins or other marine mammals.
If you are joining us for a tour then we focus more on our paddle plan and what to expect out of the tour.  We take our time cruising the coastline of Kailua Kona exploring landmarks, sharing historical information,  and enjoying the amazing waters.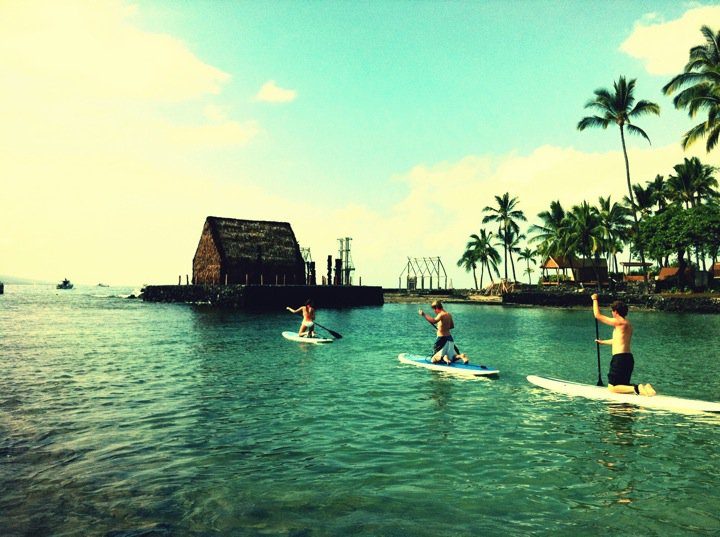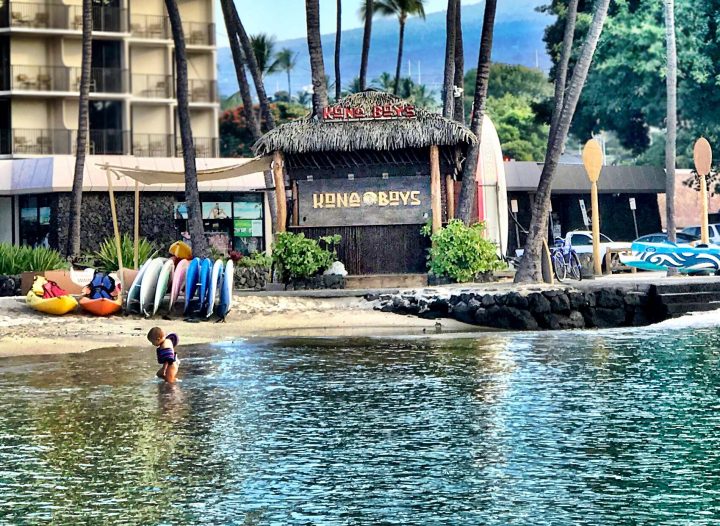 -Meet at Kona Boys Beach Shack in Kailua Kona
-Available Daily by Reservation
-1.5 hour tour or lesson
$99 / group tour
$149 / private tour
Canoe (Wa'a)
Rides
Group or Private
Feel the history of Hawaii with a ride in a traditional Hawaiian outrigger Canone. We'll teach you the basics in Kamakahonu Cove and then we'll paddle into Kailua Bay where we will share some of the areas rich history and watch for the antics of the often present Hawaiian Spinner Dolphins.
Enjoy Kona's amazing waters and beautiful coastline in the tradition of the Hawaiians themselves.  Our guide/steersman will give you a beach-side orientation before we board the Wa'a and launch from the protected beach at Kamakahonu Bay.
As we paddle into Kailua Bay and explore the coastline we will share stories about some of the local landmarks, the rich history of the area, and the role of the wa'a in Hawaiian culture.  It's a great trip from the entire family so get in touch now to schedule your Wa'a ride.
Whether you are staying at a hotel, in town for a while, or just landing for a few hours from the cruise ship, we can accommodate your time frame.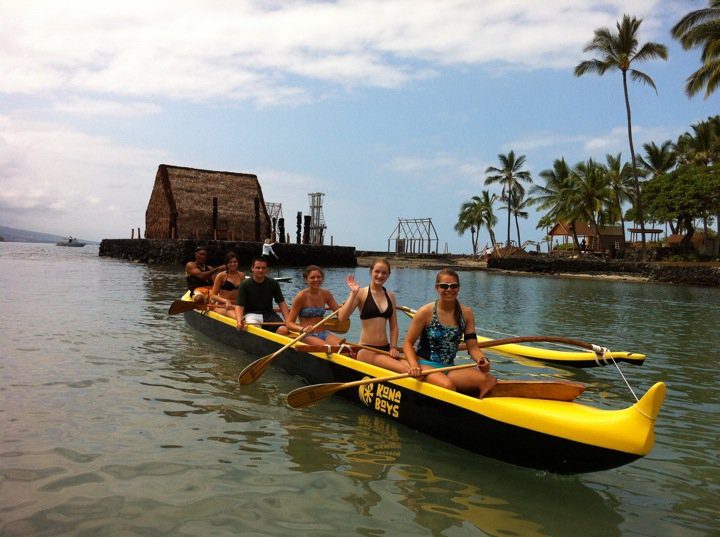 – Steersman (Lifegaurd / First Aide / CPR Certified)
-Historical Narrative
-Learn Basic Canoe Skills
-Watch for Dolphins and other marine mamals
-Family Friendly and Educational
1 Hour Wa'a Rides – $49 / ride
1 Hour Wa'a Charters – $174, 6 people max
Day at the
Beach
8am – 1pm
Join one of our beach boys or girls for a pampered day ocean fun. We'll have the beach umbrellas and chairs set up before you arrive. When we aren't kayaking, snorkeling and paddling, we'll hang out, talk story and enjoy a delicious catered lunch. Trust us, we know how to enjoy a day at the beach.
Our original multisport ocean adventure. Be a beach boy for a day and join us for ocean fun while we kayak, snorkel, and paddle board from our beach shack location on the shores of Kamakahonu Cove.
Our beach boys or girls will be there to greet you and we'll take a few minutes to get you signed in and sized for your gear.  Once outfitted, we'll do  a short orientation on the beach to prepare you for your day of ocean play.
First off we take the kayaks out from Kamakahonu Cove into Kailua Bay, morning conditions are generally very calm and often spinner dolphins are playing in the bay.  The area is rich with history and we'll share some stories and point out significant landmarks as we  explore the Bay.
There are opportunities to snorkel from the kayaks, and then our leisurely paddle will circle back around to Kamakahonu where our beach chairs and umbrellas are awaiting us. After a short break to rehydrate, we're back in the water to snorkel the pristine reef which lies just behind the Ahuena Heiau.
After a nice time exploring the reef we head back to shore to enjoy lunch and discuss the different species fish we encountered.  Re-energized we take to the Stand up Paddle Boards for a mini lesson and paddle.  It's a great way to pass a day in Kona town, learn a little Hawaiian history, and enjoy the magic waters of the Kona Coast.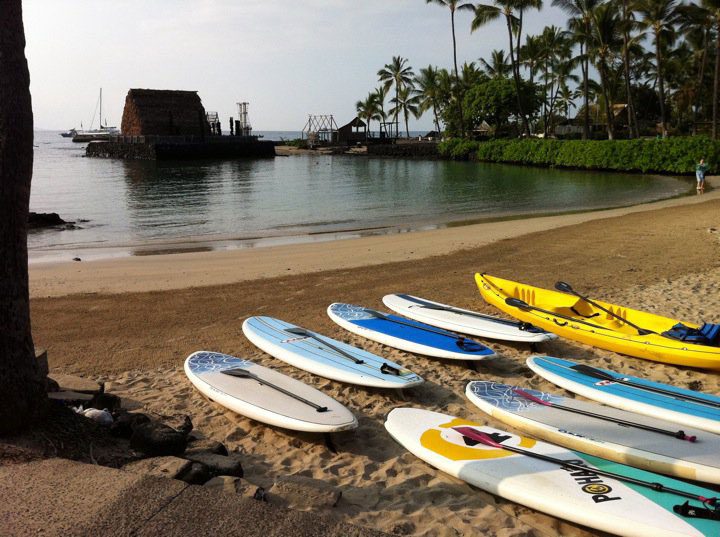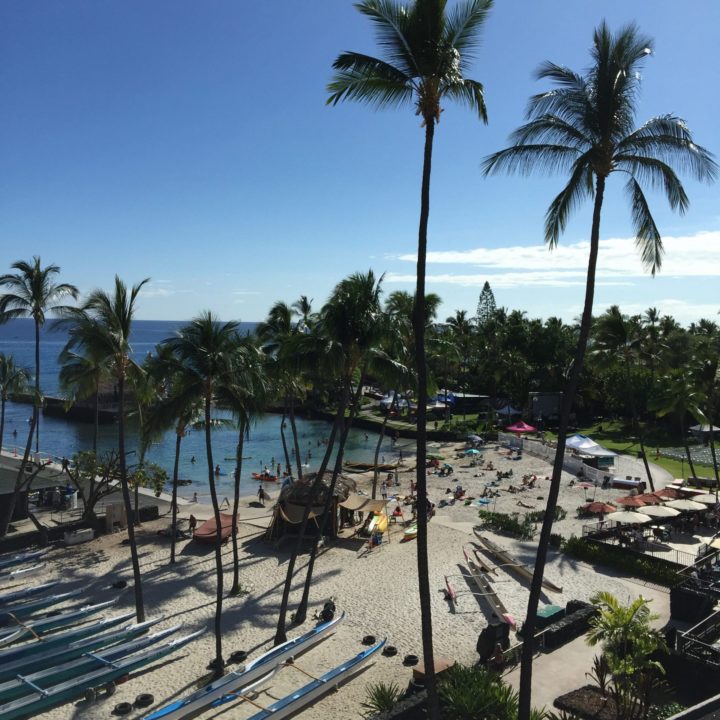 -Meet @ 8:00 AM @ Kona Boys Beach Shack in Kailua Kona
-First Aide / CPR / Lifegaurd Certified Guide
-Kayak / Snorkel / Paddleboard
-Includes lunch and drinks
-Beach Chairs and Umbrellas to relax during down time
-Family Fun
-Educational
-Possible Dolphin and Whale sightings
-right is the heart of Kailua-Kona
-Wraps up @ 1:00 PM
$159 / adults
$139 / keiki
Available daily by reservation
Beach Rentals
Hourly / Daily / Weekly
A big part of enjoying any adventure is having the right gear. If you are looking to spend time on the beach or in the water, we have all of the rentals to from beach chairs and umbrellas to surfboards and kayaks. Drop in and let us help you with some Gear for Island Life.
Kona Boys are here to help you have a safe and amazing day on the water.  Not only do we provide the best tours, lessons, and retail for ocean enthusiasts, we also provide an array of beach rentals from both of our locations.
If you need gear to outfit your time on Hawaii, drop in to one of our two locations and pick up some of the necessities that you might not travel with, or realize that you need until you are on Island.
Some of the most popular items to rent are dry bags, coolers, beach chairs and umbrellas, and of course the Big Island essential Snorkel Gear.  Take a look at what we have to offer and let us know if we can outfit you with any Gear for Island Life.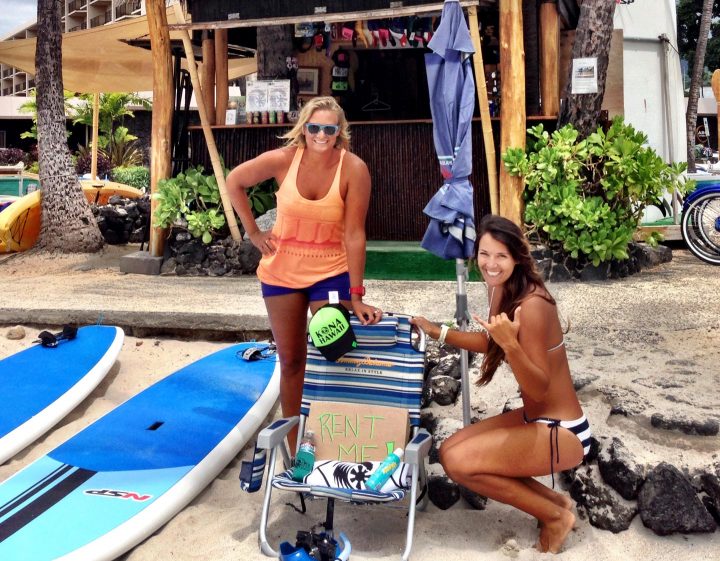 Hourly, Daily, or Weekly Rentals
kayaks
surfboards
stand up paddle boards
snorkel gear
boogie board/view board: $9 day / $29 week
paddle: $9 day / $29 week
bikes: $19 two hours / $29 day
dry bag: $6 day / $19 week
beach chairs and umbrellas (single piece): $9 day / $39 week
beach chairs and umbrellas (combo set): $29 day / $49 week