Kayak Kealakekua Bay & Kona
Kayak Tours and Rentals
Morning Magic
7:15am – 12:15pm
Join us for an amazing 5 hour kayak and snorkel tour in Kealakekua Bay. We are proud to share the history, culture, and natural beauty of this area with our guests.
Our certified guides will accompany you on a paddle across the calm waters of Kealakekua Bay while we share the interesting and rich Hawaiian and natural history of the area. We'll keep an eye out for Nai'a (Hawaiian spinner dolphins) which frequent the area and sometimes put on a show, and whales (in season).
Once across the Bay and along the protected shoreline of Ka'awaloa we snorkel what is considered one of the most pristine reefs in the world and take in the abundant marine life which includes over 200 species of reef fish and sometimes turtles, eels, reef sharks, and rays.
After working up an appetite we'll treat you to a healthy lunch and refreshments and take some time to visit Captain Cooks monument and recount his experience in Hawaii.
The tour wraps up with a leisurely paddle back across the bay. It is a magical morning and a great experience for ocean lovers of any age.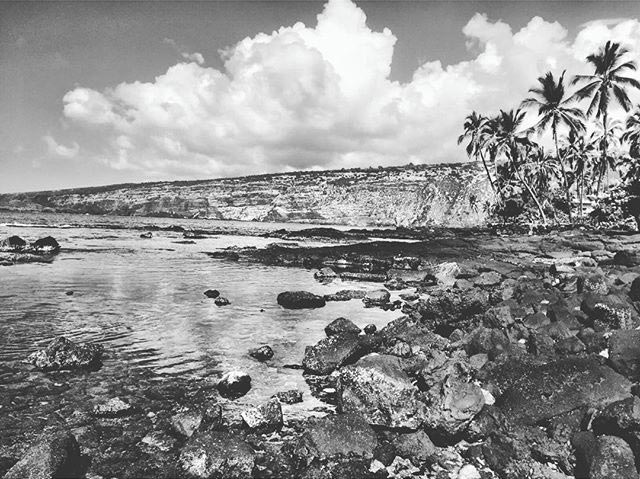 – Kayak and Snorkel in Kealakekua Bay
– Includes all snorkel and kayaking gear
– Includes Lunch and drinks
– Lifeguard, First Aide and CPR Certified Guides
– Don't forget sun protection.
$189 / adults
$169 / keiki
Available daily by reservation
Midday Meander
12:15pm – 4:15pm
Enjoy 3 hours of kayaking and snorkeling in Kealakekua Bay while learning about the history, culture, and marine life that make this spot so special.
The midday meander tour of Kealakekua Bay is a great way to fit a second activity into your day, or leave you time for a mellow morning before setting out for some ocean fun.
Spend an afternoon with our certified guides and enjoy the majestic scenery of Kealakekua Bay while learning about its rich history and cultural importance.
We kayak the Bay from the Pier at Napoo'poo landing across the the protected shore of Ka'awaloa where we spend our time leisurely snorkeling above beautiful coral heads and a drop off that plunges to almost 250?.
We'll enjoy a light snack and some drinks on shore and share stories from Captain Cooks visits to the island while visiting his monument. The paddle back always seems to end too soon and before you know it we're back at the pier where the tour wraps up.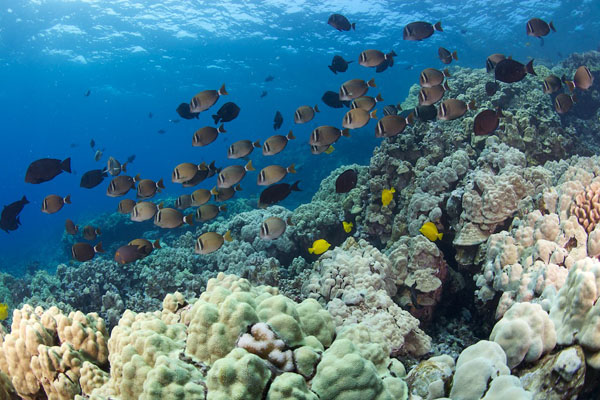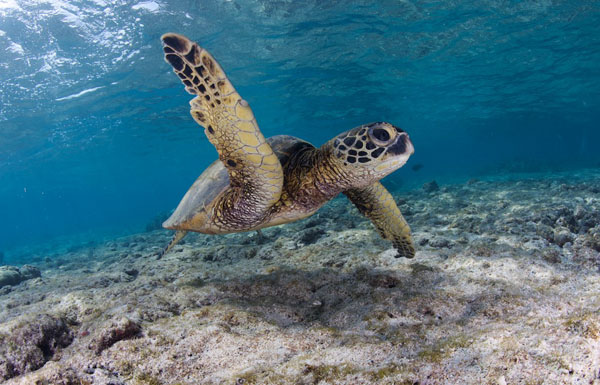 – Meet @ 12:30 PM @ Kona Boys shop in Kealakekua
– Tour wraps up @ 4:00 PM
– Kayak and Snorkel in Kealakekua Bay
– Includes all snorkel and kayaking gear
– Includes Snack and drinks
– Lifeguard, First Aid and CPR Certified Guides
– Don't forget sun protection.
$139 / adults
$119 / keiki
Available daily by reservation
Kayak Rentals
Ocean Kayaking
Kayak and snorkel in some of the most pristine, beautiful waters in the world! A must-do activity on the Big Island!
Overview
As the first shop to offer kayak rentals on the Big Island, we have the experience and expertise to ensure that you have a safe and positive Kona kayaking adventure.
We offer rentals from both of our locations, our shop in Kealakekua, conveniently located on the way to Kealakekua Bay and our Beach Shack located in Kailua-Kona.
If you are looking for quality kayaking equipment to rent while you're visiting Kona and the Big Island, look no further than Kona Boys. We have been selected as the best kayak shop on the island by the readers of West Hawaii Today every year in a row since 2000.
Common Questions
Q: Can we take a rental kayak in Kealakekua Bay?
A: Yes! Learn more about the most recent rental rules and regulations on our main kayak page here.
Q: I've never been kayaking in the ocean before. Will I be able to handle it?
A: Kealakekua Bay is the most protected deep water bay in the Hawaiian islands. Swells (waves) rarely affect it, there's very little current, and the wind is light and variable. Ultimately, you make the call. But, if you're going to kayak anywhere outside of a lake, Kealakekua Bay is a great starting point.
Q: Can you put a kayak on a convertible?
A: Yes we can. We can put up to three kayaks on almost any car, including small foreign convertibles.
Q: I'm driving a rental car. Is that okay?
A: Absolutely. The soft rack system has been successfully used for many years. You'll be amazed how easy and effective it is.
Q: Will we see dolphins?
A: There is a good chance that you will get to see one or more pods of Hawaiian spinner dolphins who use Kealakekua Bay as their rest area. The dolphins are often in the bay, but they come and go as they please. If you do see dolphins, it is likely that they are getting much needed rest to hunt and live. So, please treat them respectfully by not encroaching on them closer than 150 feet.
Q: Can I swim with the dolphins?
A: No. The law states that you cannot encroach upon the dolphins within 150 feet or less. Kealakekua Bay is a Marine Life Conservation District (see the Hawaii Department of Land and Natural Resources for more); therefore, fines of up to $10,000 may be imposed for the harassment of whales, dolphins and/or sea turtles. Please help us protect our bay and the life in it by respecting the marine mammals, admiring them from an appropriate distance.
Rental
All Kayak rentals include:
– kayak
– paddles
– backrests
– cooler
– life jackets
– dry bag
– and everything you need to transport the kayak on top of your car.
Rental Pricing:
Single Kayak; *Hourly $19, Daily $54, Weekly $174
Double Kayak; *Hourly $29, Daily $74, Weekly $249
Kayak Sales
Singles/Doubles
Kona Boys has a good selection of new and used kayaks. If you're lucky enough to live here, you know how nice it is to have your own boat. Or two (one for you, one for the visiting fam).
Kona Boys carries single, double, and a even a few triple kayaks. Our inventory is constantly changing, so give us a call to see what's in stock.
Generally, we carry:
Ocean Kayak Malibu II
Ocean Kayak Scupper Pro
RTM Double Kayak
RTM Single Kayak
Kona Boys is also able to order new kayaks and kayak accessories from several companies on island, Oahu, and even the mainland.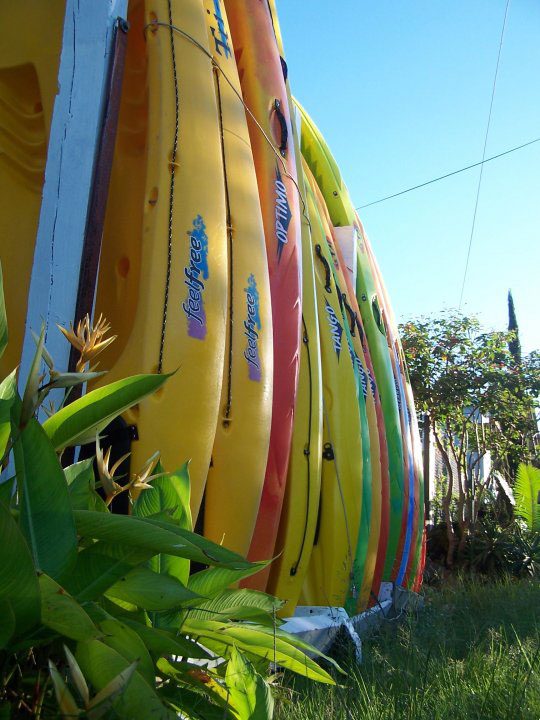 Kayak Spots
Island Wide
Take a look around the Big Island and find your favorite sea kayaking spot. From Kona to the Hilo side, there are beautiful paddles waiting for you.