Kona Boys was stoked to get an interview with bikini-clad world adventurer, surfer, and Odina swimwear girl Alison Teal.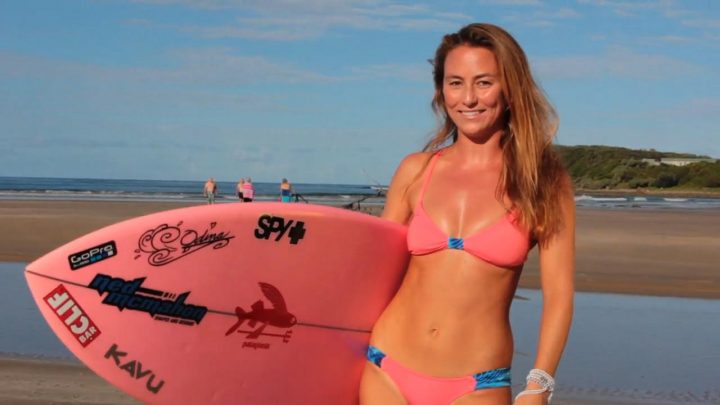 We love supporting locals and their work. Alison has been particularly fun to journey with through Alison's Adventures and her work with Donica Shouse on Odina swimwear. We're proud to carry their line of bikinis at our Kealakekua shop, and blessed to occasionally hang out with Alison when she's not on the road doing amazing things.
What was your latest journey?
I recently set off across Australia and New Zealand for some wild adventures for my upcoming Alison's Adventures webisodes.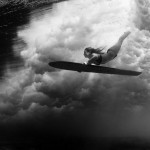 In Australia I headed into the Outback with Cockatoo Paul or as I call him "Cockatoo Dun Dee" and learned how to survive in the bush eating rabbits and kangaroo stew and making fire and shelter! Cockatoo Paul is the ultimate Australian bush tucker that knows everything about every plant, spider, kangaroo and every survival tactic in the book and always has his cockatoo named Pickles on his shoulder.
Then I headed over to New Zealand and teamed up with pro maori surfer Daniel Kereopa and his family and did an episode with him about the importance of keeping Maori tradition alive and passing on important sustainable secrets to the future generations to ensure their survival and the survival of our earth.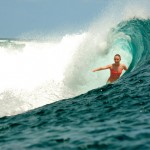 We set off in canoes down the coastline to gather shell fish for dinner and even learned about surfing hand made alia surfboards, which Daniel humbly showed everyone up on by surfing the 5'8 alia with no fins doing 360s through the barrel! Incredible!
Now I'm in Fiji and enjoying surfing beautiful waves with the best surfers in the world who are pouring in to compete in the Volcom Pro next week at Tavarua Fiji…..As soon as I get my fill of surfing Could Break I'm off to an outer island to document some of the last fire walkers in the world and really dive into Fiji culture!
What is the one thing you have learned during your adventures that you will never forget?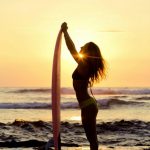 It is amazing learning the ancient secrets that many cultures around the world have in terms of survival and alternative medicine. Some call it witchcraft, some call in sorcery, some call it shamanism, some call it sustainable living, but I've found it to simply be lost solutions to to our everyday problems. I've learned how to cure cancer with leaves in Indonesia, cure blindness with guinea pigs in Peru, and predict the future with coca leaves in the Andes. It may seem like 'magic' to the uninitiated but to these ancient cultures it is the normal practice of a "doctor" or "councilor." If the future generations continue to learn these methods I believe they can be extremely beneficial to the future of our planet…and I hope to help spread the magic!
When will you be home?
I will be home July 3rd ready for some fireworks!
What are your dreams for the future?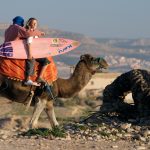 To make the world a smaller place and encourage everyone to live THEIR dream. My favorite thing to do is to visit a new culture or re-visit one from my childhood and get to know the people and how they live and think and what wild and mystical traditions they have and what we can learn from them about their secrets to life, happiness, and survival/sustainable living…and then share it with the rest of the world.
Thus I'm currently hosting, producing, and directing my own adventure series called "Alison's Adventures" which is primarily located online at www.alisonsadventures.com.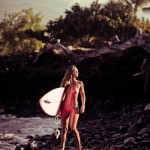 I would say its "Samantha Brown meets Bear Grylls" for today's generation – with an extra touch of magic and eco-love;-)
The basic concept is that I travel the world with my backpack and surfboard on wild — usually bikini-clad — adventures, and offer viewers a special passport into my global family and their mind blowing customs in a fun, inspiring, and unique way. I aim to spread cultural preservation, global awareness, eco-lifestyles and, above all, to be a role-model for "living your dreams!"
What is your favorite song and why?
As cheesy as it sounds I must say I love "A Whole New World" from Aladdin because I seem to find myself in a whole new world every day! It's also the first cassette tape in English that I ever had. I listened to it over and over again trekking through the Himalayas and it was the only thing that kept me going up to Everest Base camp;-).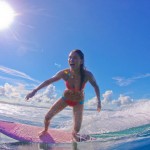 Describe your favorite surf spot?
I love Cloud Break and Restaurants at Tavarua, Fiji and of course my (secret) home break in Hawaii. But I have to admit one of my favorite things is to come across random nameless breaks on my travels in some remote corner of the world and see the looks on locals faces when they see a chick on a pink surfboard paddle out;-).
How do you pass the time flying on airplanes?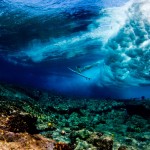 Work on film and photo editing from my adventures, draw, watch movies and make new friends!
Scary Travel Experience?
When I was in Morocco I had to kiss a live cobra snake to save my life from a bad surfing accident….also when I was about seven years old I was walked over by an elephant in Thailand for "good luck."
Who has helped make your journey possible?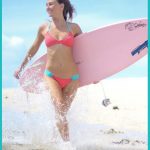 My sponsors make my wild adventures possible and I couldn't be more thankful to them:
GoPro
Spy
Patagonia
Keen
Kavu
E-Tech Surf Boards (Eco Board Works)
Clif Bar
Sustainable Surf
Manfrotto
LowePro
Arts Factory
Mojo Surf
Paddle Hawaii
Fiji Surf
And, Sarah Lee Photography–she is also a Kona girl and has been working her booty off shooting me this adventure.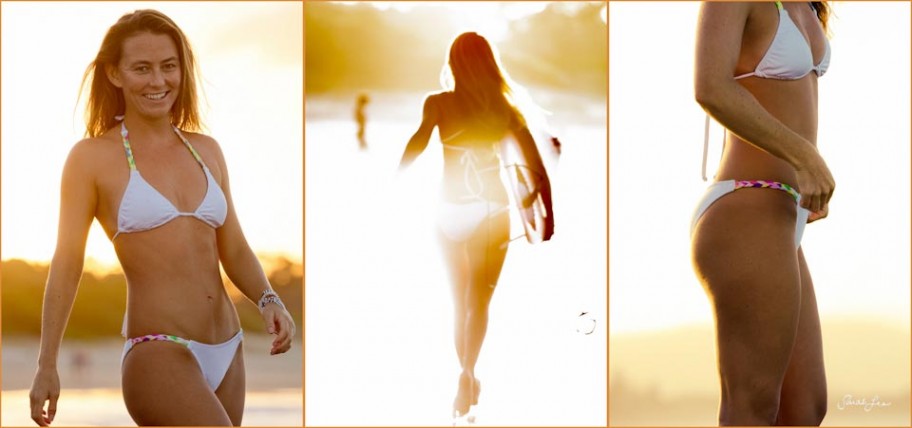 Want To Know More About Alison?
Bio & Blog: Alison's Adventures, List of Sponsors
Youtube: AlisonsAdventures
Facebook: "Alison's Adventures"
Twitter: AlisonAdventure