Kealakekua Bay is a sacred and beautiful place. We are privileged to enjoy it and share it with others. Frankly, it's one of the main reasons we choose to live in the South Kona, Captain Cook area.
This sweet pocket of historical importance, unmatched snorkeling, and onshore adventure is the most protected deep water bay in all of Hawaii. The rugged pahoehoe lava and land surrounding Kealakekua Bay include the old Hawaiian royal village Ka'awaloa where Captain Cook met his end, the Hikiau Heiau that was dedicated to the god Lono, and the Pali-kapu-o-Keoua ("pali" = cliffs) that contain several visible lava tubes that were once used as burial caves.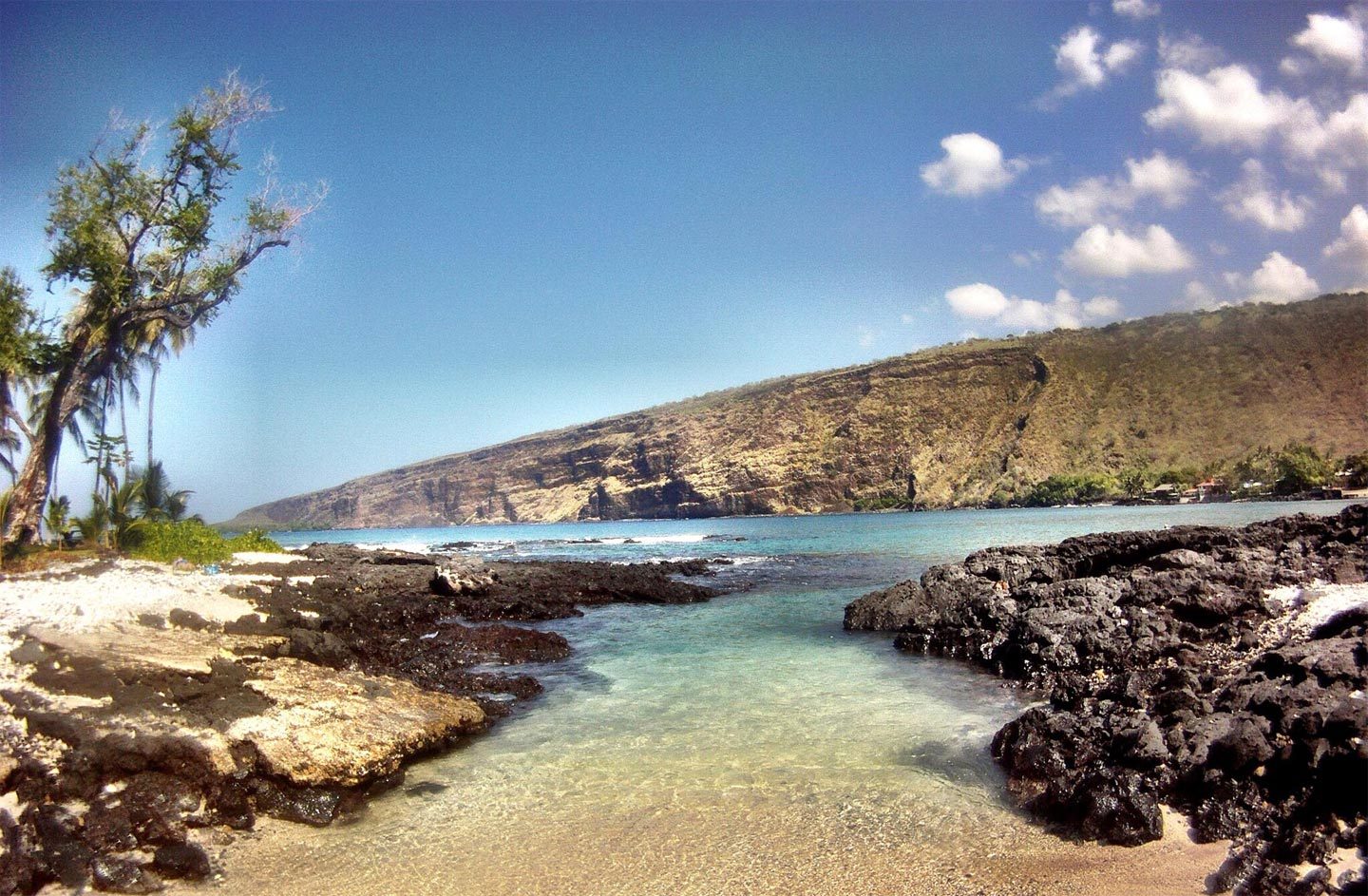 Kealakekua (Hawaiian for "path of the gods") was home to several Hawaiian ali'i (kings) including Kalani'opu'u, the last ruling chief of Hawaii island. Kalani'opu'u was uncle to Kamehameha the Great. Kamehameha returned to Ka'awaloa for a short stay at Kealakekua Bay afer uniting the Hawaiian Islands and before moving his kingdom and court to Kamakahonu in Kona.
The Bay's marine life sanctuary is one of the world's top snorkeling spots. Its pristine waters and underwater diversity including fish and coral make it a breath-taking experience. A local pod of Hawaiian spinner dolphins is often found resting and playing in the bay. It's not uncommon to see whales, manta rays, spotted eagle rays, sea turtles, and more.
We recommend exploring Kealakekua Bay by kayak or stand up paddle board to soak in the turquoise waters, sea life and unique history!