Kona Boys would be stoked to have you join us for a tour while you're visiting the Big Island.
The Kona Coast is an amazing kayaking and snorkeling destination and Kona Boys can help you find the good stuff while avoiding the crowds. As Kona's "Best Kayak Shop" since 2000, we are familiar with the coast line and have a reputation for providing the best kayaking and snorkeling adventures. So check out our options, and if you don't see what you want, give us a call and we'll put together a custom tour to meet your needs.
Morning Magic Kealakekua Bay Kayak & Snorkel Tour
Join us for a kayaking and snorkeling experience in Kealakekua Bay. This is our original tour and one of the best ways to spend time on and in the water on the Kona Coast.
Our certified guides will accompany you on a paddle across the calm waters of Kealakekua Bay while we share the interesting and rich Hawaiian and natural history of the area. We'll keep an eye out for Nai'a (Hawaiian spinner dolphins) which frequent the area and sometimes put on a show, and whales (in season).
Once across the Bay and along the protected shoreline of Ka'awaloa we snorkel what is considered one of the most pristine reefs in the world and take in the abundant marine life which includes over 200 species of reef fish and sometimes turtles, eels, reef sharks, and rays.
After working up an appetite we'll treat you to a healthy lunch and refreshments and take some time to visit Captain Cooks monument and recount his experience in Hawaii.
The tour wraps up with a leisurely paddle back across the bay. It is a magical morning and a great experience for ocean lovers of any age.
Meet @ 7:30 AM @ Kona Boys shop in Kealakekua
Tour ends @ 12:00 PM
Kayak and Snorkel in Kealakekua Bay
Includes all snorkel and kayaking gear
Includes Lunch and drinks
Lifeguard, First Aide and CPR Certified Guides
Don't forget sun protection.
$139 / Person
Midday Meander Kealakekua Bay Kayak And Snorkel Tour
The midday meander tour of Kealakekua Bay is a great way to fit a second activity into your day, or leave you time for a mellow morning before setting out for some ocean fun.
Spend an afternoon with our certified guides and enjoy the majestic scenery of Kealakekua Bay while learning about its rich history and cultural importance.
We kayak the Bay from the Pier at Napoo'poo landing across the the protected shore of Ka'awaloa where we spend our time leisurely snorkeling above beautiful coral heads and a drop off that plunges to almost 250′.
We'll enjoy a light snack and some drinks on shore and share stories from Captain Cooks visits to the island while visiting his monument. The paddle back always seems to end too soon and before you know it we're back at the pier where the tour wraps up.
Meet @ 12 PM @ Kona Boys shop in Kealakekua
Tour ends @ 4:00 PM
Kayak and Snorkel in Kealakekua Bay
Includes all snorkel and kayaking gear
Includes Snack and drinks
Lifeguard, First Aid and CPR Certified Guides
Don't forget sun protection.
$99 / Person
Day at the Beach Package: Kamakahonu Cove
Kayak, snorkel, stand up paddle, and discover all in one!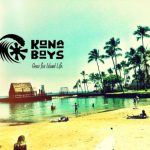 Meet us at the Kona Boys "Beach Shack" located next to Kailua Pier in downtown Kona on the sands of Kamakahonu Cove.  Our beach boys or girls will be there to greet you and we'll take a few minutes to get you signed in and sized for your gear.  Once outfitted, we'll do  a short orientation on the beach to prepare you for your day of ocean play.
First off we take the kayaks out from Kamakahonu Cove into Kailua Bay, morning conditions are generally very calm and often spinner dolphins are playing in the bay.  The area is rich with history and we'll share some stories and point out significant landmarks as we  explore the Bay.
There are opportunities to snorkel from the kayaks, and then our leisurely paddle will circle back around to Kamakahonu where our beach chairs and umbrellas are awaiting us. After a short break to rehydrate, we're back in the water to snorkel the pristine reef which lies just behind the Ahuena Heiau.
After a nice time exploring the reef we head back to shore to enjoy lunch and discuss the different species fish we encountered.  Re-energized we take to the Stand up Paddle Boards for a mini lesson and paddle.  It's a great way to pass a day in Kona town, learn a little Hawaiian history, and enjoy the magic waters of the Kona Coast.
Open Group $149/person
Private Group $195/person

Coastal Kayak Tour
Meet Kona Boys at their shop in Kealakekua for check in and orientation before heading down to the water where your guide will be waiting with your kayaks set up and ready to paddle. Our guide will accompany you as we explore the beautiful and diverse Kona Coastline with its beautiful cliffs, coves, bays, arches and caves.
It's common to spot marine mammals on the paddle, spinner dolphins are abundant on the Kona Coast and during whale season we often have visits for the Humpbacks as well. After a couple of miles of paddling, you'll be ready to take a plunge so we'll stop in a secluded little cove, tether the boats, and don our snorkel gear to explore the amazing reef and marine life below.
There is an outstanding variety of reef fish that call Kona's reef home and often we'll see sea turtles, octopus, and eels as well. Once we've satiated our snorkeling needs, we'll get back in the kayaks to enjoy some drinks and snacks and "talk story" about the amazing history of the area and the Hawaiian Islands and to compare notes on what we saw in the water.
We take it easy on the paddle back and once we reach shore you'll be ready for a solid meal and a nap, or maybe another adventure with Kona Boys.
Group Tour $125/person
Private Tour $195/person

Custom Guided Tours
Tours are priced on a one off basis, general $150-$250/person
Ok, maybe none of our regular tours are quite what you're looking for, maybe there is a specific piece of the coastline that you would like to paddle, or maybe you have limitations and need some special assistance, give Kona Boys a call and we'll customize a tour to meet your needs. Our guides are certified life guards, but more importantly, they are watermen and women who love to share their passion with our guests, so let us help you put together paddle that you'll remember for a lifetime.